Use your body and voice to record animation and play all the parts.
Import Characters, Sets, & Props
Bring your story to life crazy fast with hundreds of high-quality assets, or import your own!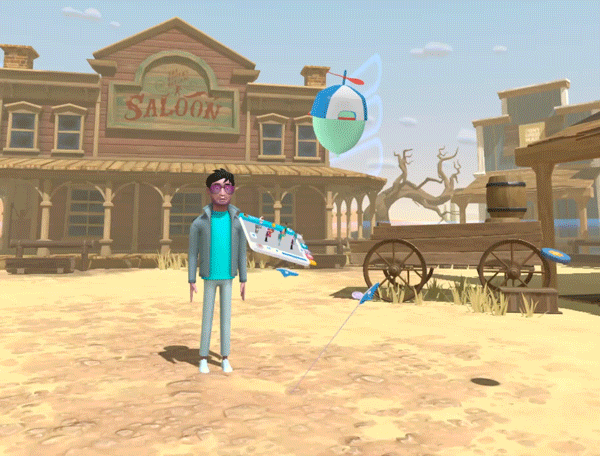 Hop in to Become Characters
Grab your shots with a virtual camera, edit in your favorite program, and share with your friends!
Watch, remix, and share interactive cartoons with the community.
Share interactive cartoons in VR so your fans can remix and share their own versions!
Expand your fanbase inside and outside VR by publishing more consistently with less effort.
Create content even faster with new springboard content every week.